Savings Accounts & CDs
Saving for your tomorrow begins today.
Whether you are putting away money for a special purpose, building personal wealth, or saving for an unexpected expense, Peoples Exchange Bank offers a variety of savings options to help you reach your short and long-term financial goals.
Statement Savings
Get back to your savings basics. This interest earning account offers a great way to prepare for the future, and start building your financial safety net.
$100 Minimum opening deposit




Daily balance of $100 – no maintenance fee




Daily balance below $100 - $3 fee per quarter

 


Interest Bearing



ATM Card Available

 



Paper or e-Statement

FDIC Insured
Kasasa Saver
Link this convenient savings account together with your Kasasa Cash or Kasasa Cash Back account as a built-in savings tool to help you set aside more money each month. Each month your Kasasa Cash or Kasasa Cash Back rewards will automatically transfer into Kasasa Saver, so you end up with more money in your nest egg!
Earns competitive interest rate when qualifications are met with Kasasa Cash

or Kasasa Cash Back


No minimum balance




No monthly service charge



Automatic, built-in savings tool


Enroll and receive e-Statements



FDIC Insured
You must have a Kasasa Cash or Kasasa Cash Back account in order to open a Kasasa Saver account, and the Kasasa Cash or Kasasa Cash Back account must remain open throughout the period that you hold the Kasasa Saver account. 
Qualifications, limits and other requirements apply.  Contact Peoples Exchange Bank for more information.
Money Market Advantage
Earn a higher rate of interest while you maintain easy access to your funds and have the added benefit of check writing.
$2,000 Minimum opening deposit
Monthly balance below $5,000 - $12 monthly fee
Monthly balance of $5,000 or above - no monthly fee
Higher tiered interest rate structure
ATM/Debit Card Available
Paper or e-Statement
FDIC Insured
Health Savings Account (HSA)
Prepare for the rising costs of health care with a Health Savings Account (HSA) - giving you tax-advantaged savings for qualified medical expenses. An HSA is an effective way to provide for your physical health and financial health while reducing your tax payments. That's three life-changing benefits packed into one simple account.
No setup or annual fees




Contributions are tax free or tax deductible*




Interest grows tax free




Withdrawals are tax free when used for qualified medical expenses**




Money rolls over year-to-year automatically




HSA is owned by you, not employer




Easy withdrawal access by check, online, teller




$50 Minimum deposit to open



Paper or e-Statement
*Direct deposit contributions from paycheck may mean that portion of your income is not taxed. If contributions are made after income was taxed, the amount deposited is tax deductible. Consult your tax professional.

**Withdrawals for non-qualified medical expenses are subject to income tax and a penalty. The penalty is waived for persons 65 and over or who have become disabled.

To be eligible for participation in a HSA you:

Must be covered under a qualified, high deductible health plan




Must not have coverage by another type of health plan




Cannot be claimed as a dependent on another person's tax return




Cannot be enrolled in Medicare




Contribution limits are set by the IRS




A person age 55 or older may make additional contributions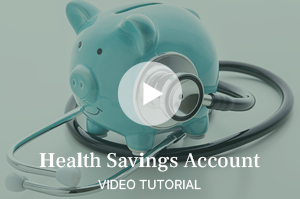 Individual Retirement Account (IRA)
Saving for your retirement is one of the most important and challenging financial goals you will face. And at Peoples Exchange Bank, we know from experience that everyone has a different plan in mind.
Traditional and Roth IRAs
Multiple Deposits Available
FDIC Insured
Possible Tax Benefits*
*Consult a tax professional.
Certificate of Deposit (CD)
Peoples Exchange Bank offers a variety of CDs from 30 days to 5 years. With short-term or long-term options, you get a competitive interest rate and guaranteed returns. It is a great way to make the most of your money. Your rate is locked in for the length of the term and your money is FDIC insured.

Competitive, Fixed Interest Rates
Terms from 30 Days to 5 Years

FDIC Insured