Debit Cards
Simplify your life with a Peoples Exchange Bank VISA® Debit Card with contactless technology. Use your VISA® Debit Card to pay for purchases online or in millions of locations where VISA® is accepted.
Peoples Exchange Bank issues VISA® Contactless Debit Cards that provide added security and safety when conducting in-person transactions. 
The VISA® Debit Cards issued by Peoples Exchange Bank are also protected by EnFact™ fraud detection to offer you round-the-clock protection against debit card fraud. This partnership allows us to provide industry leading technology, tools and the expertise to manage fraud. Experienced analysts watch for any suspicious card activity and will contact you immediately if they detect potential fraud on your card.
Card Management
The best way to monitor and manage your Peoples Exchange Bank debit card is with the PEBank mobile app.  Use the app to control when, where, and how your debit card is used and receive real-time transaction alerts based on your usage controls.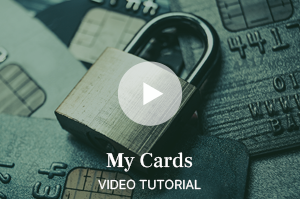 Benefits of a PEB VISA® Debit Card
Contactless & EMV Chip Card Technology

24-Hour ATM access



Pay no annual or monthly fees
EnFact™ fraud detection
Apple Pay®, Google Pay™ or Samsung Pay® 
*Limits can be temporarily raised for large withdrawals and purchases by calling your local branch.
ATM
Our ATMs (Automated Teller Machines) can help you with a number of basic transactions.  You can transfer funds, view account balances, make cash withdrawals, make a deposit (by cash or check), and more!


Activate
Activate your Peoples Exchange Bank VISA® Debit Card by visiting the 'My Cards' tab in the PEBank mobile app or by calling (800)992-3808.
Disputed Charges
If you would like to dispute charges on your card, please call your local branch or (800)364-3631. After regular business hours, contact Card Support at (833)448-0019. 
Apple Pay®, Google Pay™ or Samsung Pay®
You can use Apple Pay­®, Google Pay™ or Samsung Pay­­­® with your Peoples Exchange Bank debit card to pay quickly and conveniently in stores, online and for in-app purchases anywhere your mobile/digital wallet is accepted. Your card number is never exposed to merchants, keeping your transactions safe. Set up is easy using the 'My Cards' tab within thePEBank mobile app. Simply choose your preferred mobile wallet and get started today!
Lost/Stolen Debit Card
If you think your debit card has been lost or stolen, please let us know immediately. During business hours call (800)364-3631. After business hours and on weekends, call (833)448-0018.