Cash Management
Specialized services to help your business run smoothly.
Peoples Exchange Bank's Cash Management approach helps you take operations beyond business-as-usual and better manage funds during every stage of the cash flow cycle. In addition, our cash management solutions provide your business with strong security controls including multi-factor authentication and dual control approvals.
Improve your company's funds availability, cash forecasting and audit control by collecting funds more quickly and utilizing cash for investing and debt reduction. You can also reduce your risk as well as the cost associated with disbursing funds to vendors, employees, and investors using tools such as ACH payments and wire transfers.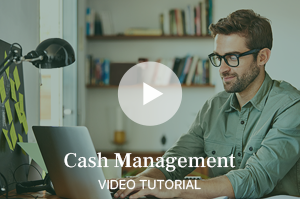 Cash Management provides you with access to the following services:
Check balances and review transaction history
Transfer funds between your PEB accounts
Create ACH transactions
Online Bill Pay
Initiate wire transfers