Financial Education & Cybersecurity
Cybersecurity
At Peoples Exchange Bank and as a society, we LOVE technology. We love the convenience, the information, the accessibility and the innovativeness. We appreciate all of its advantages. We also know it can make users vulnerable to fraud, identity theft and other scams. According to American Bankers Association, Americans lost $5.8 billion to phishing and other fraud in 2021! To help our customers, Peoples Exchange Bank recommends the following tips to keep you safe online:
The National Cyber Security Alliance, Facebook, and MediaPRO have created a Cybersecurity Awareness Toolkit for small and medium-sized businesses. Get tips and more information now!


Financial expertise isn't just for experts.
Everyone deserves to know how their money works and how it can work harder. We believe knowledge is essential to help clarify tough financial decisions and simplify planning. 

Personal Banking Tutorials: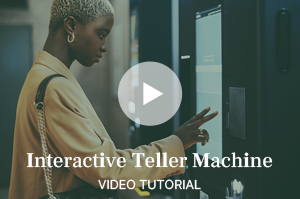 Business Tutorials: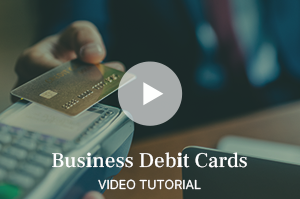 More Information
Consumers can obtain education on important financial issues and topics from the FDIC on the FDIC Website.
Youth & Money offers tips and resources from the ABA Foundation to help youth understand money concepts that will set them on the path to a smart financial future.
Money Smart is a Financial Education Program designed to help low and moderate-income individuals outside the financial mainstream enhance their financial skills.

Living paycheck to paycheck? Worried about debt collectors? Can't seem to develop a workable budget, let alone save money for retirement? If this sounds familiar, you may be considering the services of a credit counselor. Find f acts for choosing a Credit Counselor or a Credit Counseling Organization.

MyMoney.gov is the U.S. government website dedicated to improving the financial literacy and education of persons in the United States. 

FDIC's Electronic Deposit Insurance Estimator (EDIE)

lets consumers and bankers know, on a per-bank basis, how the insurance rules and limits apply to a depositor's specific group of deposit accounts - what's insured and what portion (if any) exceeds coverage limits at the bank.

The FDIC's Money Smart financial education program can help people of all ages enhance their financial skills and create positive banking relationships. Learn about Money Smart tools and strategies that you can use to teach others, as well as tools you can use to learn on your own. First released in 2001 and regularly updated since then, Money Smart has a long track record of success.

The Kentucky Attorney General Office of Senior Protection (OSP) offers various services and training to protect seniors against fraud, scams, and financial exploitation.  Click here for their brochure on Protecting Seniors from Scams.