e-Statements
Go paperless and activate e-Statements today.
With e-Statements, you'll have access to the same information as paper statements - only faster, more convenient and more secure. e-Statements is an easy way for Peoples Exchange Bank customers to electronically receive and view bank account statements, notices and disclosures through our Online Banking system.
Each month, you will receive emails notifying you that a new statement document is available. You simply log into Online Banking at pebank.com and click on the Accounts Tab.  Next, select Documents button and choose a date range to view your available documents.
If you are a Peoples Exchange Bank Online Banking customer,  click the GET E-STATEMENTS link below to enroll. 

If you are not enrolled in online banking, please choose ENROLL NOW.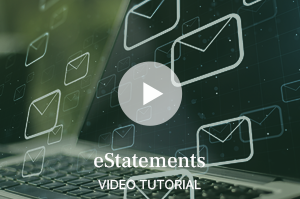 *You must be an Online Banking customer to enroll in e-Statements.